LIFE BEFORE TELLY
I didn't plan it this way. I started my career as a local then national news journalist and was too busy chasing stories and being on the road to ever watch telly.
But somehow I ended up being the TV Editor of the Sunday Mirror, before moving to The Sun's TV Biz desk and eventually freelancing, and I couldn't be happier to have fallen accidentally into this wonderful world where I get to interview some of the country's finest actors, writers and directors for magazines and newspapers ranging from Radio Times to the Telegraph, Sun, Mail and Times magazine.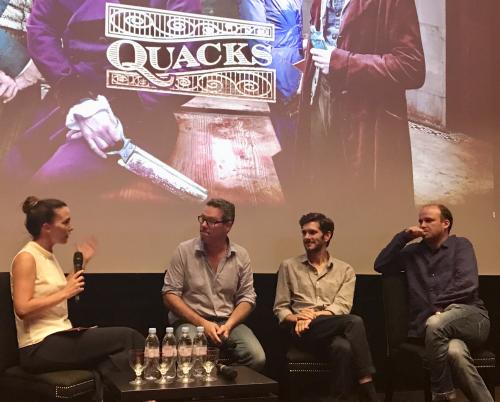 IT'S NOT ALL GLAM – EXCEPT WHEN IT IS
I love going on set. Okay, so TV shows are very often made on rainy industrial estates. The interviews take place in a Winnebago which is too hot, or too cold, and I have to sit uncomfortably close to someone I've only just met.
But hey – not always. I've also interviewed Nicole Kidman in Cannes, Sir Michael Gambon in Iceland, Sir David Attenborough in the Arctic, Ant and Dec in Oz, Julie Walters in Malaysia, Simon Cowell and Robbie Wiliams in LA and Elle Macpherson in Barbados (how DOES she look like that? I'm such a sweaty mess in this picture!)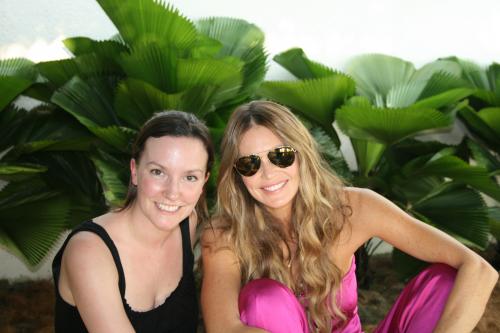 WHEN I'M NOT INTERVIEWING, I'M EATING
Frankyl even the rainy industrial estate jobs are great because they have CATERING. And set catering is uh-ma-zing (roast dinners, 20 types of cheese, and pudding with custard). I love food. I even went on Masterchef once and Gregg loved my cauliflower risotto with pangratta (I didn't tell him it was a Jamie Oliver recipe).
In between interviewing, I spend my time at home writing in east London, with my two lurchers at my feet and a packet of biscuits on my desk.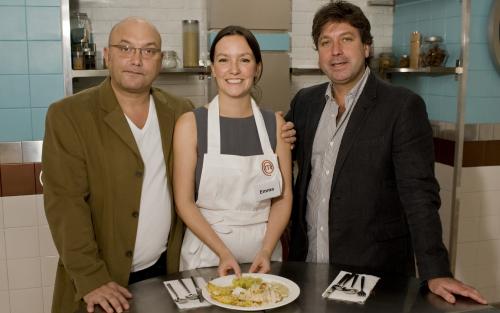 I LIKE HOSTING LAUNCHES TOO. ESPECIALLY IF DAWN FRENCH IS INVOLVED.
I do corporate work, too: I've written press packs and hosted press launches fo BBC, ITV, C4, BAFTA, Five, Sky, National Geographic, Fox, Discovery, and UKTV.
I love my job so much, I have decided to launch a blog so I can share my behind-the-scenes secrets, my tips for hot new shows, and links to my published work.
So have a look around and let me know what you think via one of my social media channels. Questions and comments welcome! Thanks for popping by.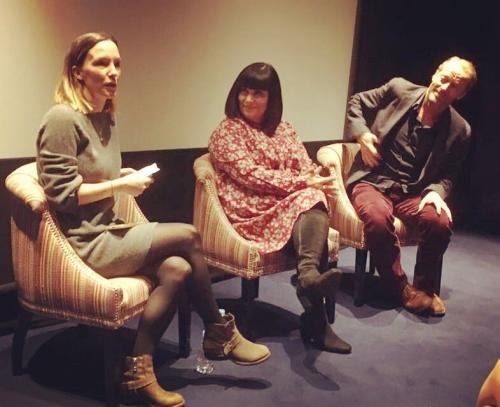 Need good copy?
Give me a call!
Whether you are looking for a press Pack for a new TV show or a professional interview transcript for new talent, why not give me a call to see how I may be able to help.
Or if you prefer
Fill out this form, and I will get back to you as soon as possible