Much has been written about Jodie Whittaker being the new Doctor Who, and I'm not about to wade into that debate, except to say I am delighted for her, it's a bold and brilliant move, and I'm also glad it's not Phoebe Waller Bridge, because that would mean no more Fleabag, right? Which would be a very sad thing indeed.
But as we prepare to wave farewell to Peter Capaldi, I have a small tale to tell about my encounter with him.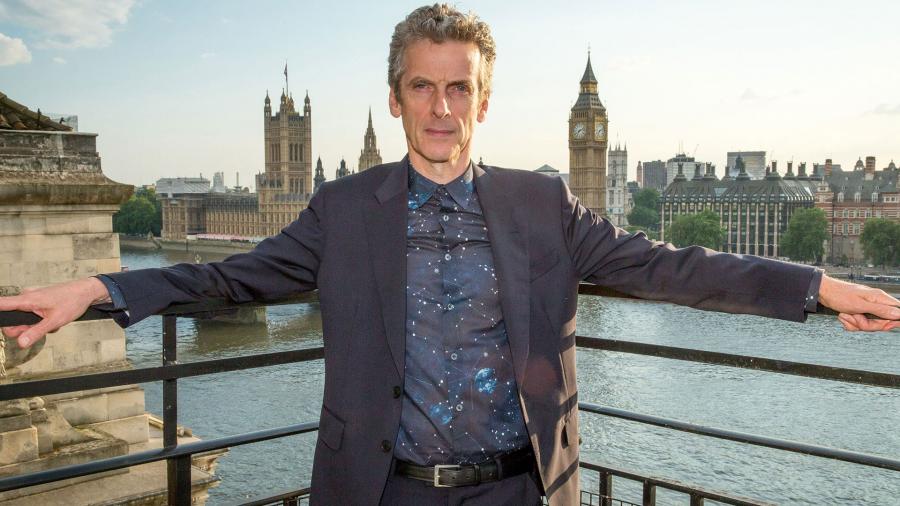 I am not a huge Doctor Who expert, and frankly I will always be more interested in watching him being Malcolm Tucker and shouting COCKWOMBLE and CLUSTERFUCK.
But what I can say with absolute certainty is that I attended the press junket for the last series, and I interviewed him, and he was just utterly charming.
His best moment came during the press conference that succeeded the screening, and was attended by not just journalists but also a smattering of excited children.
A very well-prepared and well-mannered little boy in the audience asked confidently, 'Hello, this is a question for Peter Capaldi. Have you actually made a real name for the Doctor yet?'.
And without hesitating, this was his Peter Capaldi's reply: "Well, I'm not in charge of the show so I'm yet to have a real name for the Doctor.  But I think he does have a real name.
"I think he just says 'The Doctor' because, like everything about him, It's a thing that he's come up with to make himself understood by humans.
"I don't think human beings could even really say his name, but I think they might be able to hear it. I think it's at such a frequency, that when the stars are in the right place, when your heart is in the right place, when you are kind and good, then you'll hear it."
Isn't that just the BEST?  I welled up ever so slightly at the pure gorgeousness of the sentiment and the generosity of his answer to this credulous little kid.
Even Pearl Mackie looked open-mouthed as he shrugged and whispered to her, 'I dunno - I made it up' (you get very good at lip-reading in this job).
So, whatever his legacy, and whoever good Jodie Whittaker is in her new role, I will forevermore remember Peter Capaldi as the nicest Doctor Who in the universe (and probably lots of other universes - he's been to them all, right?)