I would imagine that, like me, you were somewhat surprised by the appointment of Noel Fielding as the replacement for Mel, or Sue, on Channel 4's new version of The Great British Bake Off.
I did briefly meet him at a slightly debauched party years and years ago, and he overheard me saying I quite fancied him and wanted to lick his face (I'd had a couple of sherbets). He lent in and said, 'Go on, then'. So I did. I licked his face!
So he's obviously not backwards in coming forwards, but what else do we know about him?
He hasn't presented a big TV show before; the closest he has come to doing 'popular' is occasionally being a panellist on The Big Fat Quiz Of The Year on which, interestingly, he pairs particularly well with Richard Ayoade, who is also a recent big Channel 4 signing to The Crystal Maze.
Then - boom - along came Taskmaster, on Dave, aka THE BEST SHOW EVER INVENTED.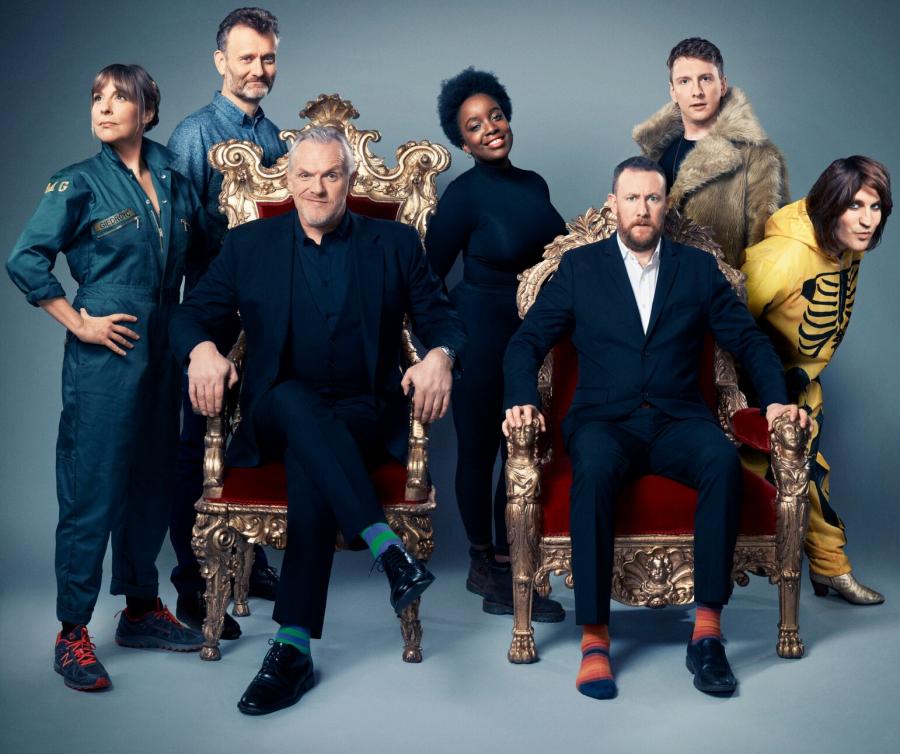 If you haven't seen Taskmaster, it's hard to describe, but you just have to trust me on this one - it's bloody brilliant. So bloody brilliant that every comedian worth his or her salt has clamoured to take part: the ones that got lucky include Bob Mortimer, Frank Skinner, Al Murray, Josh Widdicombe, Katherine Ryan, Hugh Dennis, Jon Richardson, Richard Osman, and Sara Pascoe. It seems to make careers, too: I had never heard of Romesh Ranganathan or Tim Key or Joe Wilkinson or Paul Chowdary before they appeared on Taskmaster, and now they are everywhere.
Anyway. I digress. Noel Fielding was on the latest series. And he was marvellous. And I finally worked out a bit about who he is.
This is what I learned:
- He's surprisingly sporty. He can play football, and he can chuck a ball at a target. There are quite a few physical tasks in Taskmaster, and Noel bossed them all. Even Greg said, 'I thought you were quite quirky, quite a hippy - but actually, weirdly, you're just a bit of a LAD'.
- He's dyslexic. He struggled to do a task involving words.
- He collects rugs from the 1970s. Or does he? He said he does, but it's hard to tell if he's being serious, sometimes.
- He definitely collects crazy outfits and reckons if you lined up all the shoes he owns, it would 'probably get you to Papua New Guinea'.
- He's got the most delicious voice known to man. But then, we already knew that. Swoon.
- He gets on really well with Mel Giedroyc, his Bake Off predecessor. Have a look at this clip to see what I mean.