5th/Aug/2018

Lucky Jim
EATING NOODLES WITH JAMES NESBITT
We jet half way around the world to hang out with the Lucky Man star
Where: Hong Kong
You're a long way from home, James. How come?
We're filming the third season of Stan Lee's Lucky Man. To bring the story to Hong Kong is so exciting.
So what's the storyline?
Well, my character Harry's bracelet, which brings him luck, came from Hong Kong. And while he's here he meets new adversary Blake, a superb baddie played by Rupert Penry-Jones, who is very posh and good-looking and has a lot of muscles going on.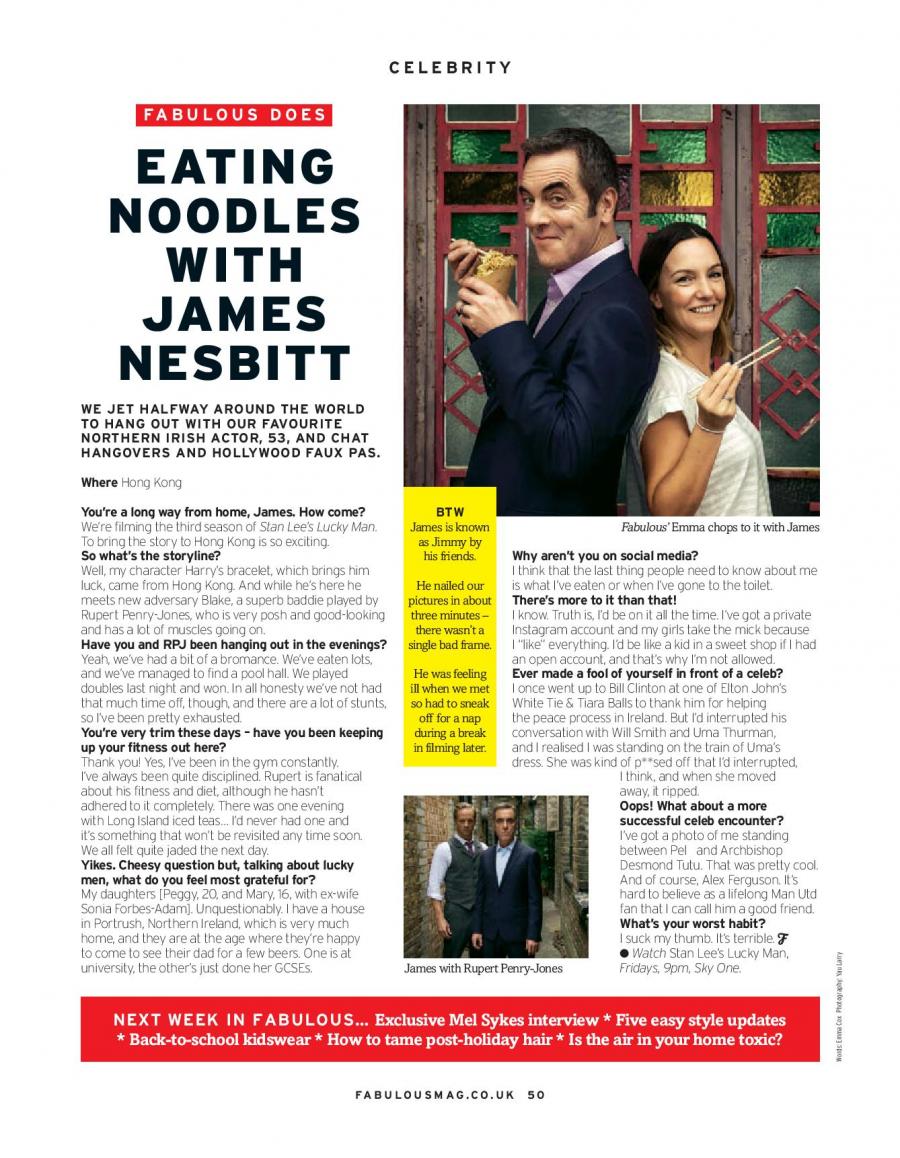 Have you and RPJ been hanging out in the evenings?
Yeah, we've had a bit of a bromance. We've eaten lots, and we've managed to find a pool hall. We played doubles last night and won. In all honesty we've not had that much time off, though, and there are a lot of stunts, so I've been pretty exhausted.
You're very trim these days – have you been keeping up your fitness out here?
Thank you! Yes, I've been in the gym constantly.
I've always been quite disciplined. Rupert is fanatical about his fitness and diet, although he hasn't adhered to it completely. There was one evening with Long Island iced teas... I'd never had one and it's something that won't be revisited any time soon. We all felt quite jaded the next day.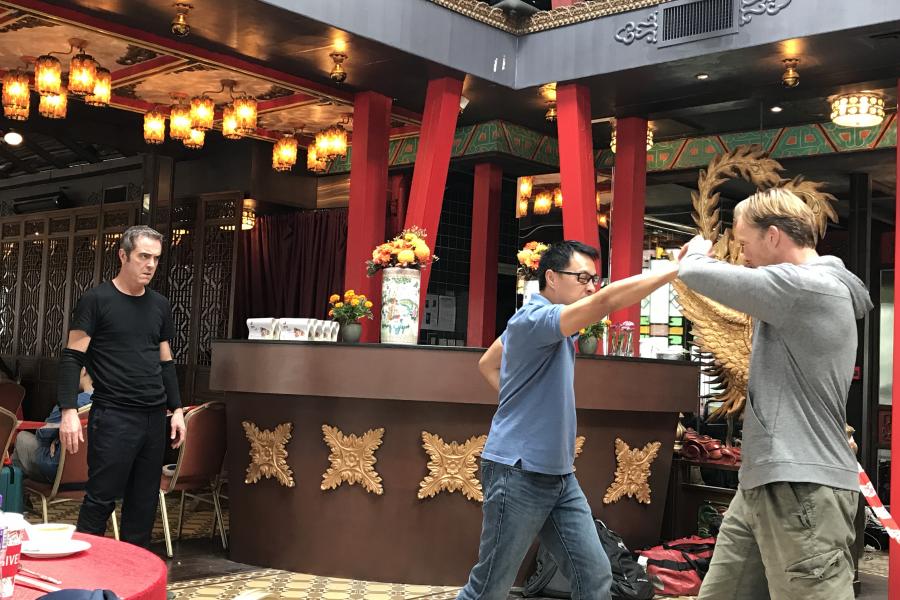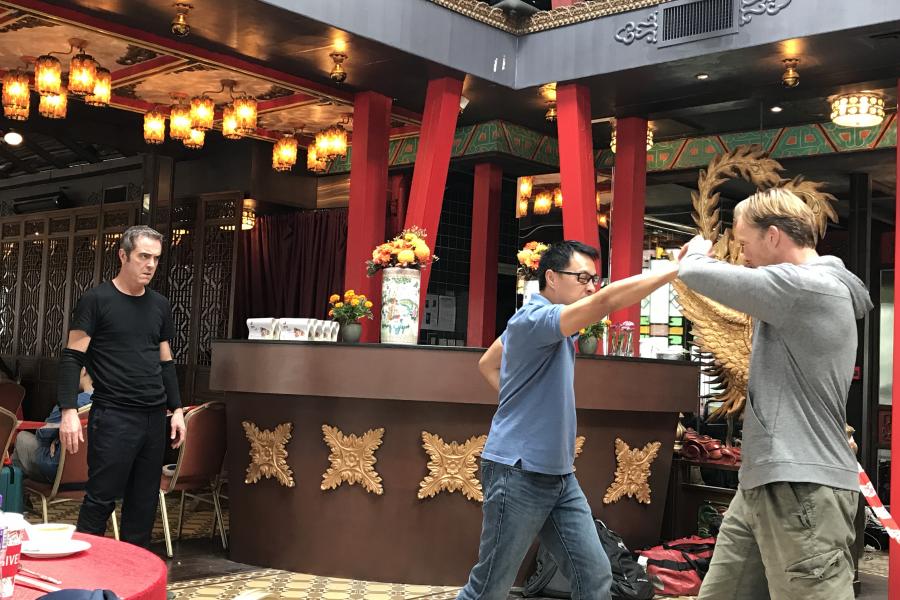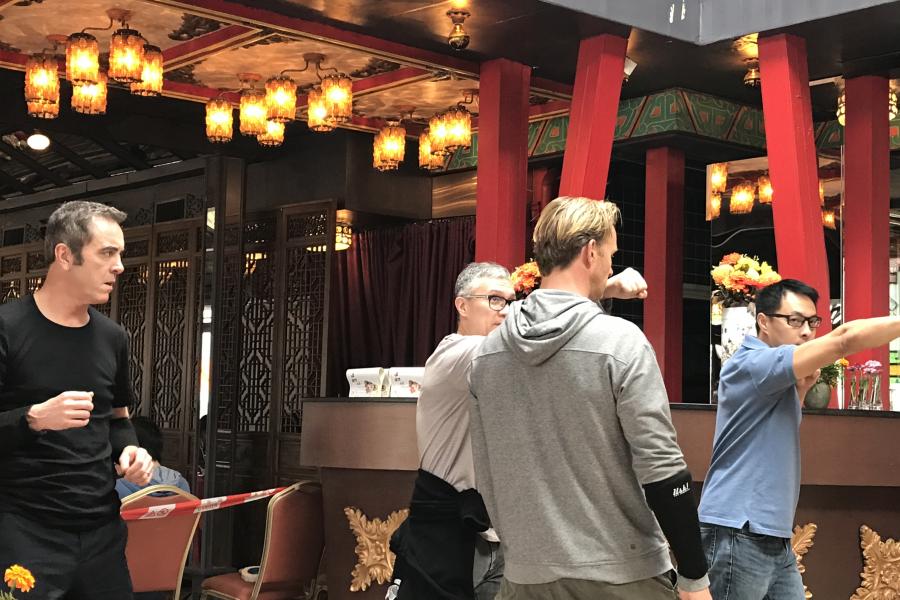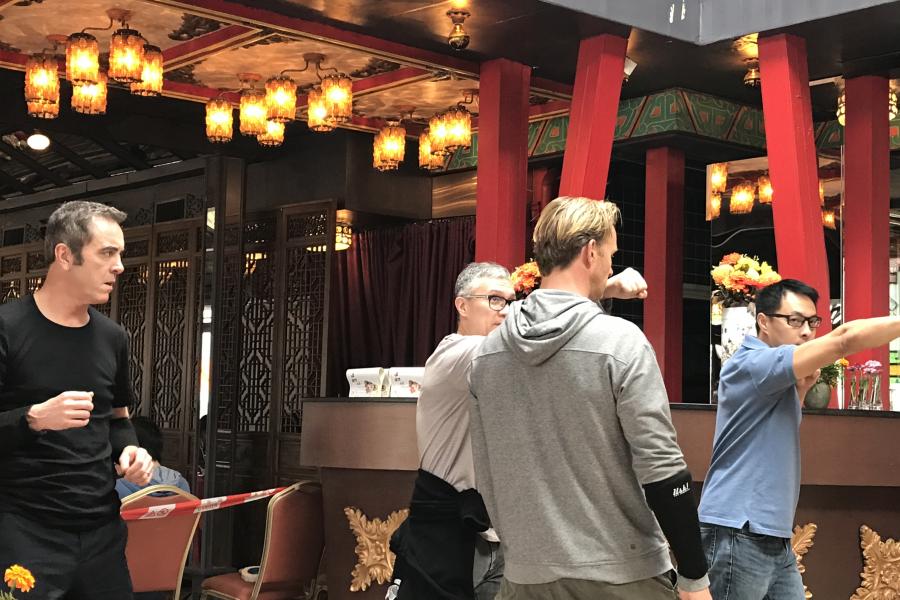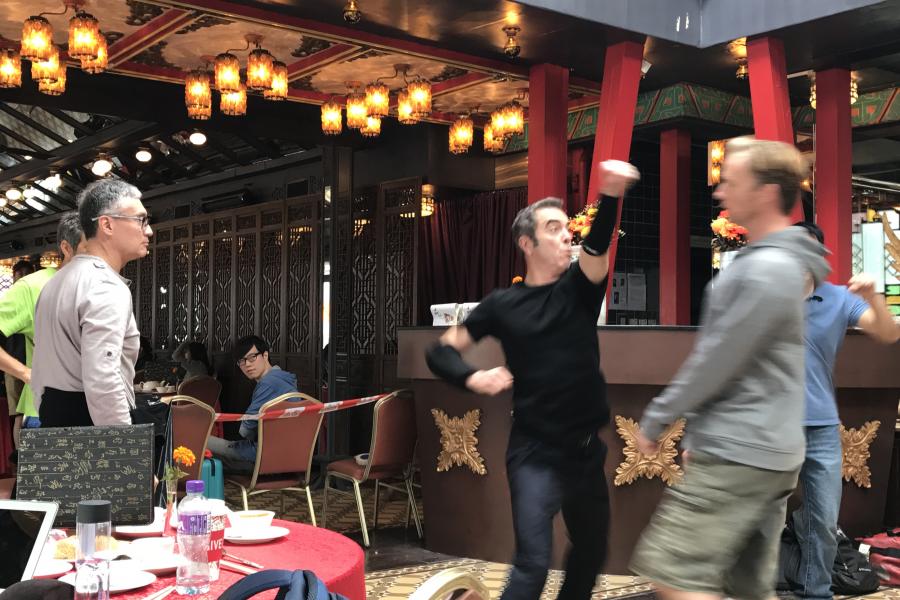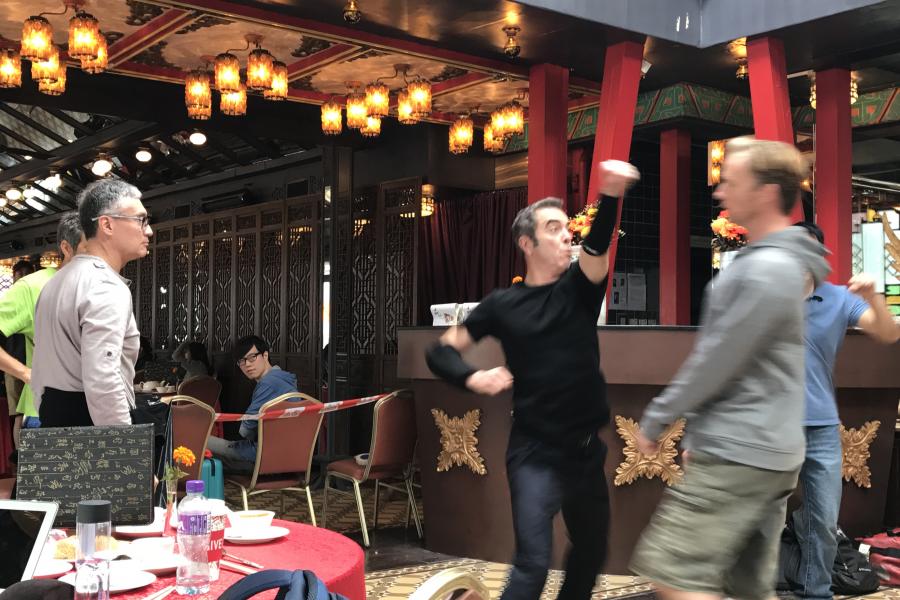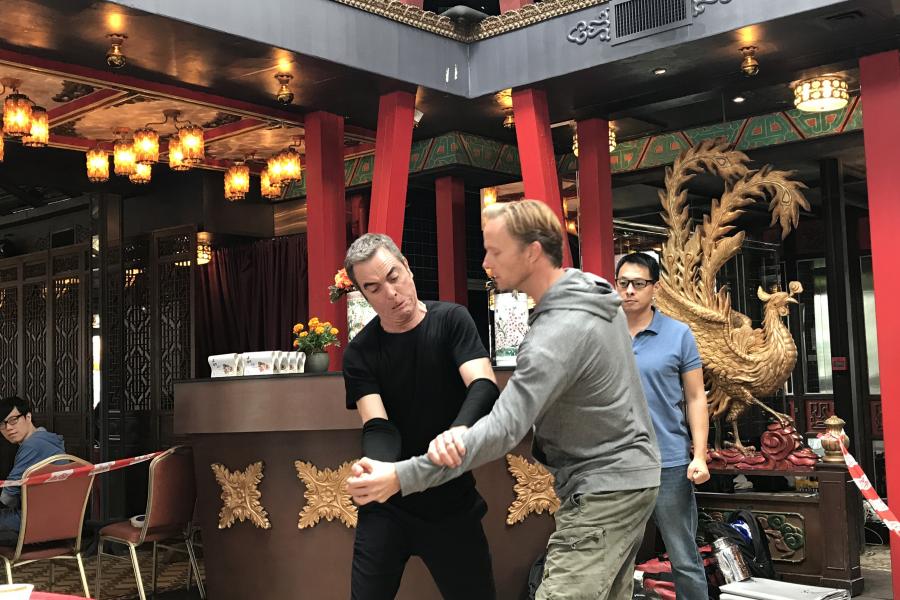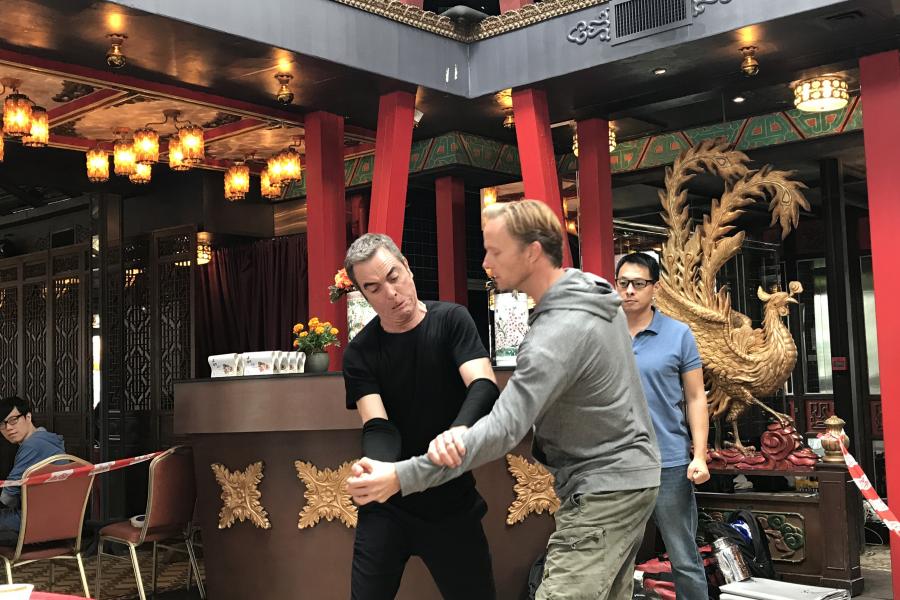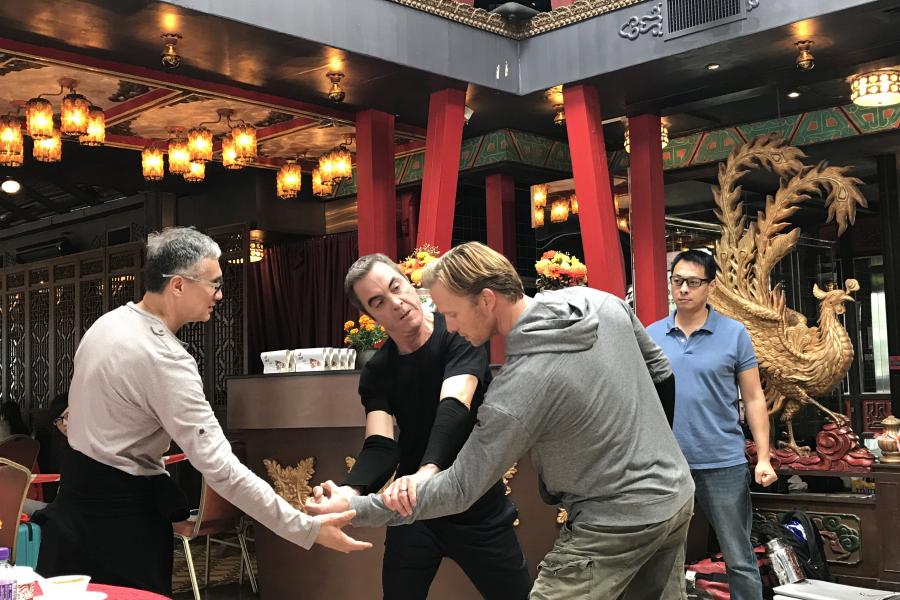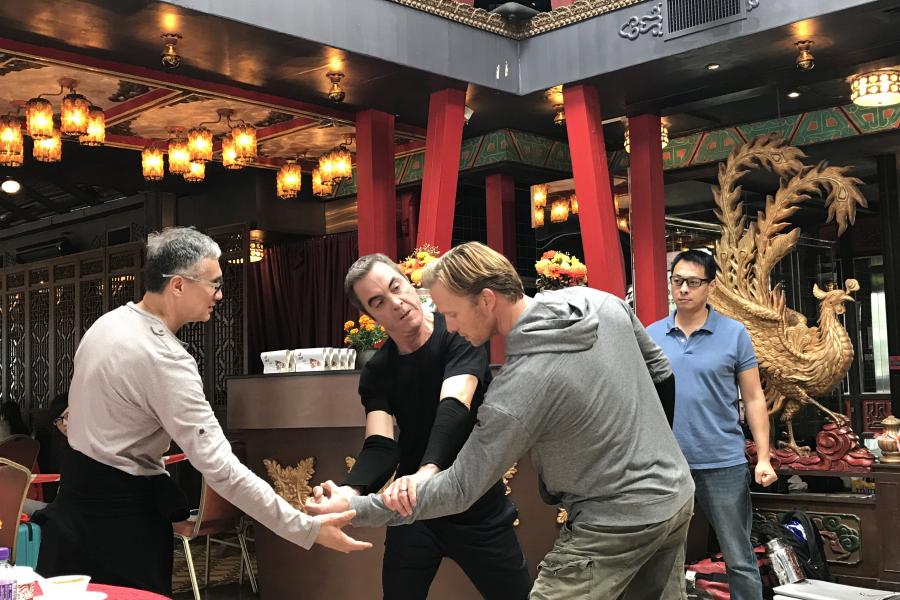 Yikes. Cheesy question but, talking about lucky men, what do you feel most grateful for?
My daughters [Peggy, 20, and Mary, 16, with ex-wife Sonia Forbes-Adam]. Unquestionably. I have a house in Portrush, Northern Ireland, which is very much home, and they are at the age where they're happy to come to see their dad for a few beers. One is at university, the other's just done her GCSEs.
Why aren't you on social media?
I think that the last thing people need to know about me is what I've eaten or when I've gone to the toilet. 
There's more to it than that!
I know. Truth is, I'd be on it all the time. I've got a private Instagram account and my girls take the mick because I "like" everything. I'd be like a kid in a sweet shop if I had an open account, and that's why I'm not allowed.
Ever made a fool of yourself in front of a celeb?
I once went up to Bill Clinton at one of Elton John's White Tie & Tiara Balls to thank him for helping the peace process in Ireland. But I'd interrupted his conversation with Will Smith and Uma Thurman, and I realised I was standing on the train of Uma's dress. She was kind of p**sed off that I'd interrupted, I think, and when she moved away, it ripped.
Oops! What about a more successful celeb encounter?
I've got a photo of me standing between Pelé and Archbishop Desmond Tutu. That was pretty cool. And of course, Alex Ferguson. It's hard to believe as a lifelong Man Utd fan that I can call him a good friend.
What's your worst habit?
I suck my thumb. It's terrible. 
Watch Stan Lee's Lucky Man, Fridays, 9pm, Sky One.