I am loving BBC's new drama, Keeping Faith, starring Eve Myles.
Made by BBC Wales, it broke all iPlayer records in April and so Auntie sensibly shifted it to BBC1 and now everybody's talking about it.
It's brilliant, but I do have a few questions... 
1. Where do I buy me one of those lovely yellow macs that Faith wears? I never thought a yellow mac could look so good. If you know, please hit me up.
2. How do I get me a sexy gap in my teeth like the gorgeous Eve Myles? She is so gorgeous, and she should definitely keep the blonde do. Suits her.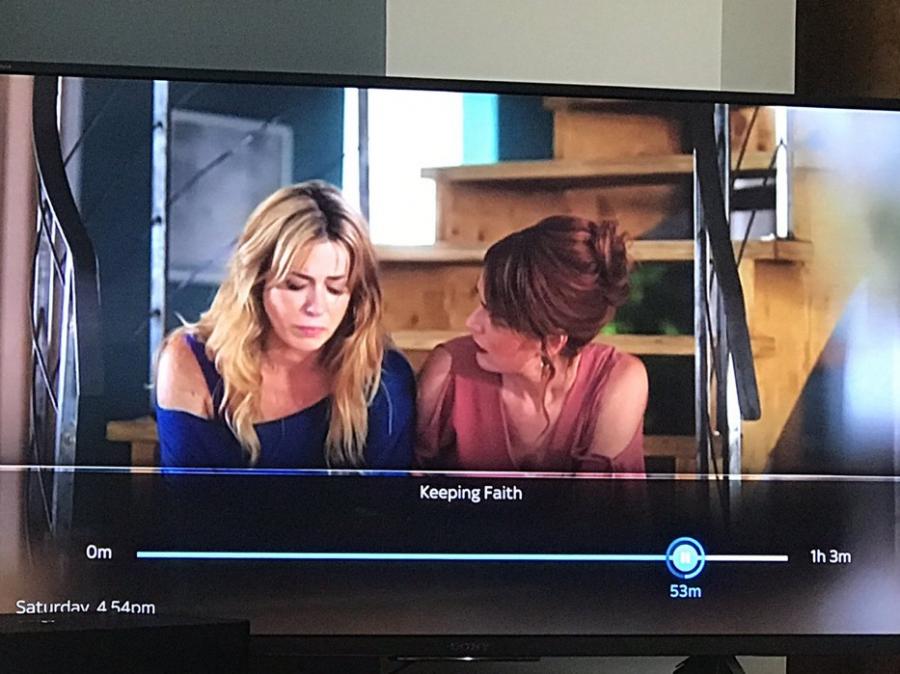 3. How come not one of the female characters owns a top that covers both shoulders? Not even joking. There's at least one shoulder missing in every.single.scene.
4. How come her children are so beautifully behaved? I don't think we've even heard the baby cry once. Is Faith some kind of miracle mum? HOW DOES SHE DO THAT?
5. Who sings the beautiful soundtrack? Actually, I know the answer to this one. It's by a lady called Amy Wadge and it's a bit folky for my usual tastes but something to do with this show has completely converted me. 
6. What's next for Eve Myles? I know she's been around for a while but this has to propel her to mega-stardom, surely? 
7. The BBC have confirmed a second series. FOR THE LOVE OF GOD, WHEN WILL IT BE?